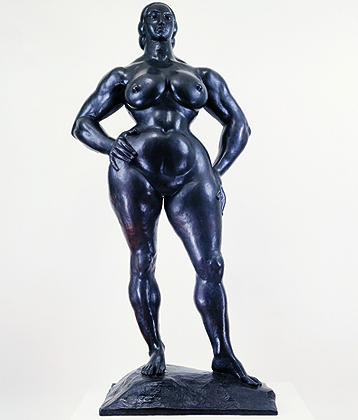 A Selection of Works by Gaston Lachaise
The sculpture images are taken from a 1963 catalogue published by the Los Angeles County Museum of Art on the occasion of an exhibition there entitled Gaston Lachaise: Sculpture and Drawings (December 3, 1963–January 19, 1964; Whitney Museum of American Art, New York, February 18–April 5, 1964).
We are grateful to Virginia Budny for her research.
---
"In the last few years Lachaise has made hundreds of drawings which, in a way, recapitulate his progress as a sculptor. He does them late at night in a room at the Brevoort, dropping them on the floor as he finishes them. They have the same flow of movement, the same serene power, as his stones. Like them, they are uncompromising."
— Gilbert Seldes, "Hewer of Stone," New Yorker, April 4, 1931